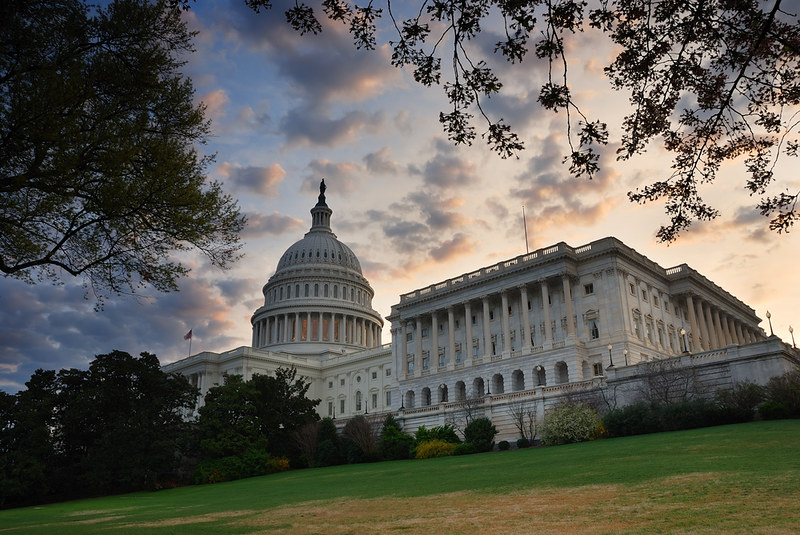 The USDA made climate a priority under the Biden administration
Hundreds of farmers and climate activists rallied in Washington, DC, on Tuesday to call for significant climate provisions in the farm spending bill Congress hopes to pass this year, reported Reuters. 
Agriculture contributes about 9% of US greenhouse gas emissions according to the Environmental Protection Agency, mostly from fertilizer application and livestock. The US Department of Agriculture (USDA) made climate a priority under the Biden administration and has spent more than $3 billion on grants for projects implementing and quantifying the benefits of climate-friendly farming practices.
The effort underway in Washington to write the next farm bill, which is passed every five years and funds commodity, nutrition, and farm spending programs, could test the Biden administration's effort to reach net zero agriculture emissions by 2050. Some Senate Democrats want to expand conservation and climate funding in the bill, but Republicans on the House Agriculture Committee have criticized USDA's climate spending and want to trim the bill's half a billion dollar price tag.
At Tuesday's rally, the mostly small-scale farmers in attendance spoke about the need to prioritize funding for climate-friendly farming practices to ensure soil health and water conservation as they increasingly feel the effects of a warming climate.
Sedrick Rowe, a first-generation organic peanut farmer in Albany, Georgia, told Reuters that he and nearby farmers have shifted their planting schedules earlier as the spring and summer months have gotten warmer.
"Every farmer, from organic to conventional, is experiencing this," he said.
Speakers also called for the farm bill to incorporate protections for farm workers, who face significantly higher risk of heat-related illness and death than workers in other sectors.
"We need a farm bill that puts the wellbeing and livelihood of our communities, of our farm workers, as a priority," said Marielena Vega, a farm worker organizer with the Idaho Organization of Resource Councils, an environmental group.
The rally ended with a march to Capitol Hill.